Meet Our Team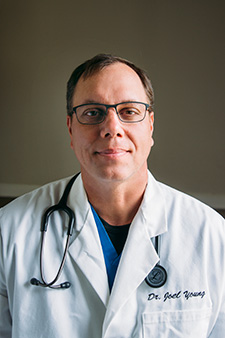 Dr. Joel Young
Dr. Young received his Bachelor of Science degree from ULM in 1993, & he went on to receive his Doctorate of Veterinary Medicine from Louisiana State University in 1997. Dr. Young has been in private practice since earning his DVM degree. He is married to Kris Young, and together they have three children: Shelby, Andrew, & Barrett. They have two dogs: Simon, & Rocket. They also have one rescue cat, Navi. Dr. Young's hobbies include being outdoors & watching LSU football.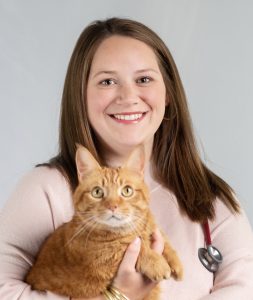 Dr. Kelsey Stokes
Dr. Kelsey Stokes graduated from LSU School of Veterinary Medicine in 2018. She completed her undergraduate studies at Louisiana Tech University prior to entering veterinary school. During her time at Louisiana Tech, she worked as a veterinary assistant here at Ouachita Pet Clinic. Dr. Stokes's professional interests include dermatology, feline medicine, behavior, and dentistry. She enjoys forming relationships with her patients and their owners while helping her clients provide the care needed for their pets to live long, happy, healthy lives. Dr. Stokes is married to her high school sweetheart, Benjamin, and they have a son and daughter together. They also share their home and love with their four dogs and two cats. In her free time, Dr. Stokes enjoys spending time with her family and friends.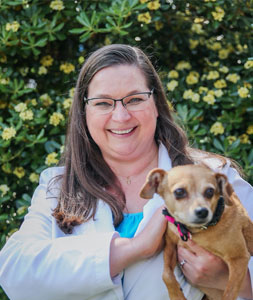 Dr. Eva Herrin
Dr. Herrin is originally from Rayville, LA. And was in the 5th graduating class of the Louisiana School for Math, Science, and the Arts in Natchitoches, LA. In 1998 she graduated from LSU School of Veterinary Medicine. She moved to Jackson, MS just after graduation and did relief work for a year, then moved to Houston, TX. Over the next 15 years, she did relief work in over 70 different clinics. She's practiced small animal medicine and surgery, emergency and critical care, shelter medicine, and exotic animal medicine. She's excited to have an opportunity to "come back home" and work for Ouachita Pet Clinic. She looks forward to expanding the exotic animal/pocket pet part of the practice with Dr. Young. She spends the majority of her time away from work cooking, traveling, and fishing. Her husband and her live full-time in their RV and move around quite often, exploring new places. They have six children and four grandchildren and travel often to go visit them all in Texas, Ohio, and Slidell, LA.